Written by an International student for you.
As an international student, what gives you purpose? What does the UK represent for you?
It's either you already know what job and company you want to apply for, or you are still figuring out what to do and who to become. In any case, you are yearning for professional success. The key is to get a Tier 2 sponsorship before your Tier 4 visa expires. But how?
The Expectation
For me, I chose to become an international student in the UK because of my desire to seize the countless opportunities that are here. After all, getting a graduate job should be easy since I have a UK degree. At least, that's what I thought while I was at university. But the reality was very different.
The Reality
The truth, I gathered, was that the route towards professional success is difficult, but only if you're unprepared for what lies ahead.
I was completely clueless.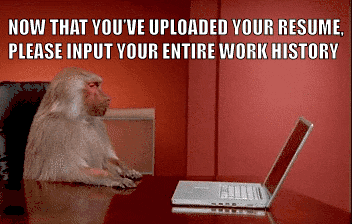 Upon researching just a few months before my Tier 4 visa's expiry, I found out that:
There are more than 29,000 companies that sponsor Tier 2 visas, and among them, the biggest Tier 2 sponsors come from the

Professional Services

and

Investment Banking

industry.

The

average graduate salary

for these industries is

£ 29,000 annually.

All you need to be qualified is an expected or obtained grade of 2:1 and a good level of Business English.
I panicked because I didn't think that I had enough time to apply for jobs in these industries that I knew nothing about. Previously, I applied for more than 30 companies in the Media industry because this was the field I studied. I got rejected in all of them, primarily because they don't sponsor Tier 2 visas.
I asked myself if I was good enough to be part of the 2%.
However, it dawned upon me that in the process of chasing dreams, the only way to get ahead is to stop asking and start acting.
The Inspiration
Let's talk about Lauren. She is an international student just like you and me. Originally from South Korea, she travelled thousands of miles and took a leap of faith in order to study in the UK. It has been 6 years since she first moved here, and she will be graduating from her International Master's at Kingston University in September 2017. She also wanted to succeed professionally in the UK, but she found a way to do it. Within 3 months, she got two job offers from Top Professional Services Firms.
How can I be like you, Lauren?
Win the race against time
I never knew that I had to apply for a job a year prior to the intake date. So if you're a Master's student, that means applying for jobs as soon as you arrive in the UK, at the same time as the start of university. Don't wait until after you graduate. If you haven't done it yet, DO IT ASAP.
Don't be a quitter
Accept reality. It's true that as international students, we're at a disadvantage because of the harsh immigration climate and the 2% success rate in securing a Tier 2 visa. But like myself and Lauren, I want you to also think about the hard work you exerted to get here. You spent perhaps more than a decade to attain high grades and improve your English. You've come this far. This is the final step of a hundred. Create opportunities for yourself. APPLY, APPLY and APPLY.
Research and be open minded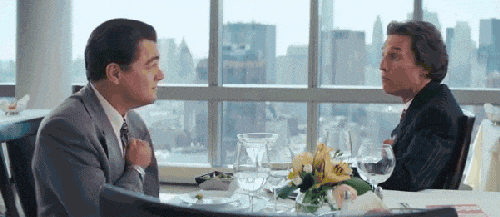 I've previously mentioned that Professional Services and Investment Banking gives the most employment opportunities for international students like us. You might have other future career plans but these industries will be a stepping stone towards securing your stay in the UK and opening doors to what you really want to achieve. It doesn't really matter if your background is Film, Literature, Art or anything else for that matter. They will take you and train you from scratch. Lauren herself had a Law background but succeeded in getting 2 job offers in Top Professional Services Firms. If she can do it, so can you.
Be familiar with the UK Job Application Process
The UK job application process has 6 different steps, namely Positioning and Preparation, CV and Application Form submission, Online Tests, First Round Interview, Assessment Centre and Partner Interview. Of course, you can apply on your own like me. It was a huge risk because I didn't even know what kind of Online Tests were involved and what an Assessment Centre was. But if like Lauren, you're clueless yet you acknowledge that you need expert guidance, then it will be easier for you to succeed.
Practise your way to success
If you had the chance to access a platform that determines which jobs are right for you, to have your CV and application forms edited, to be able to practice actual online tests and mock ACs, to practice your Business English and be under the mentorship of industry experts from the very companies you're applying for, wouldn't you grab the chance?
Lauren did, though CIUK. And because of that, she is now part of the 2% who made it.
As for me, I left my fate to the hands of destiny. I applied for jobs in my field and in the Professional Services industry on my own and failed. But fate has a way of giving what you seek in the form you're least expecting. Have I not registered with CIUK, I wouldn't have seen the Copywriter job ad they posted in their newsletter. I wouldn't be writing this article now and sharing my experiences with you. I wouldn't be part of the 2% too.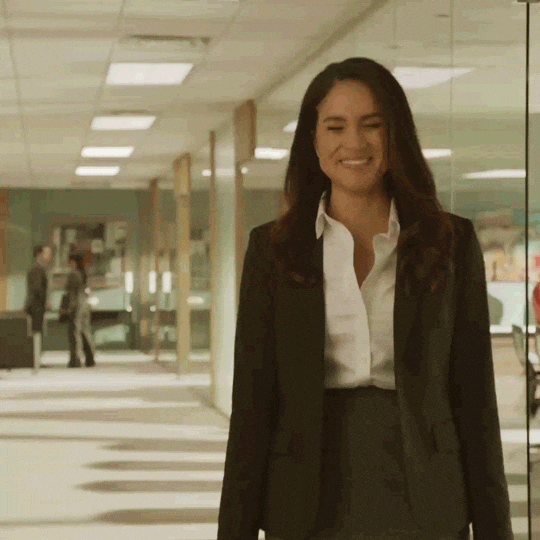 Lauren and I had different ways of achieving our dreams, but CIUK made it happen for both of us.
So, what will your next move be? Will you let the "what ifs" consume you? Will you be daunted by the UK graduate job market figures? Will you limit yourself to just one industry? Or will you stop asking and start acting?
Choose wisely.